Posts for: August, 2015
By The Dental Spa
August 29, 2015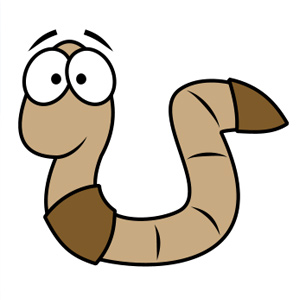 Ever wonder just exactly what causes cavities? Once upon a time, "Toothworms" — miniscule, yet relentless pests — were thought to be responsible for this widespread malady. This belief persisted from ancient times through the 17th Century; William Shakespeare even made reference to the baneful beasts in his play Much Ado about Nothing. ("What, sigh for a toothache? [It] is but a humor or a worm.") Today, however, we know why no one ever observed an honest-to-goodness toothworm: it's because they're much too tiny to see with the naked eye.
Actually, it isn't worms, but much smaller organisms that cause tooth decay. These harmful plaque bacteria (along with many helpful microorganisms) live in the mouth, and build up on surfaces of the teeth when they aren't cleaned properly. They feed on sugar in the diet, and release substances that erode tooth enamel, which causes small holes called cavities. Cavities, in turn, are what's responsible for most toothaches.
While we may scoff at old legends, one fact remains: Even today, according to the National Institutes of Health, tooth decay is the number one chronic disease of both children and adults; and it's almost entirely preventable. We can't blame it on toothworms — but what can we do about it?
Glad you asked! The best way to avoid decay is through prevention. That means brushing your teeth twice a day with a fluoride toothpaste, and flossing them every day. It also means eating a balanced diet and avoiding acidic and sugary foods — like soda, some juices, and sweet, sticky snacks. If you do consume these types of foods, limit them to mealtimes; that gives your saliva enough time in between to neutralize the acids naturally. And, of course, make an appointment see us twice a year for a complete check-up and professional cleaning.
If you do begin to notice the symptoms of tooth decay (toothache, for example) it's important to come in to the dental office right away, so we can treat the problem before it gets worse. Prompt action can often help save a tooth that might otherwise be lost. Besides filling the cavity, we may be also able to recommend ways to help prevent the disease from affecting other teeth. And if you need a more extensive procedure to relieve the problem — such as a root canal — we can make sure you get the appropriate treatment.
We've come a long way since the "toothworm" days — but we can still do a lot more to make tooth decay a thing of the past.
If you would like more information about tooth decay and cavity prevention, please contact us or schedule an appointment. You can learn more in the Dear Doctor magazine article "Tooth Decay — The World's Oldest & Most Widespread Disease" and "Tooth Decay — How To Assess Your Risk."
By The Dental Spa
August 14, 2015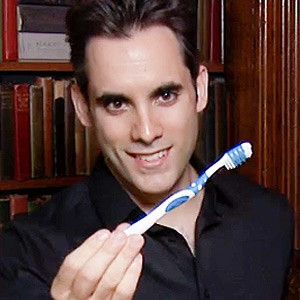 Magician Michel Grandinetti can levitate a 500-pound motorcycle, melt into a 7-foot-tall wall of solid steel, and make borrowed rings vanish and reappear baked inside bread. Yet the master illusionist admits to being in awe of the magic that dentists perform when it comes to transforming smiles. In fact, he told an interviewer that it's "way more important magic than walking through a steel wall because you're affecting people's health… people's confidence, and you're really allowing people to… feel good about themselves."
Michael speaks from experience. As a teenager, his own smile was enhanced through orthodontic treatment. Considering the career path he chose for himself — performing for multitudes both live and on TV — he calls wearing an orthodontic device (braces) to align his crooked teeth "life-changing." He relies on his welcoming, slightly mischievous smile to welcome audiences and make the initial human connection.
A beautiful smile is definitely an asset regardless of whether you're performing for thousands, passing another individual on a sidewalk or even, research suggests, interviewing for a job. Like Michael, however, some of us need a little help creating ours. If something about your teeth or gums is making you self-conscious and preventing you from smiling as broadly as you could be, we have plenty of solutions up our sleeve. Some of the most popular include:
Tooth Whitening. Professional whitening in the dental office achieves faster results than doing it yourself at home, but either approach can noticeably brighten your smile.
Bonding. A tooth-colored composite resin can be bonded to a tooth to replace missing tooth structure, such a chip.
Veneers. This is a hard, thin shell of tooth-colored material bonded to the front surface of a tooth to change its color, shape, size and/or length; mask dental imperfections like stains, cracks, or chips, and compensating for excessive gum tissue.
Crowns. Sometimes too much of a tooth is lost due to decay or trauma to support a veneer. Instead, capping it with a natural-looking porcelain crown can achieve the same types of improvements. A crown covers the entire tooth replacing more of its natural structure than a veneer does.
If you would like more information about ways in which you can transform your smile, please contact us or schedule an appointment for a consultation. You can also learn more about the techniques mentioned above by reading the Dear Doctor magazine articles "Teeth Whitening," "Repairing Chipped Teeth," and "Porcelain Crowns & Veneers."