Our Team
Marv Thomas, DDS

The Dental Spa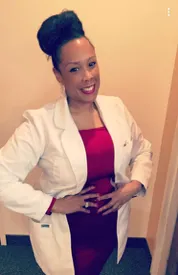 Dr. Marv Thomas established the Dental Spa in 2002. She earned an undergraduate degree in Chemical Engineering and later worked as a Nuclear Systems Engineer at Westinghouse Savannah River Plant for three years. Driven towards her passion, she graduated from Howard University College of Dentistry with honors and did an internship at Sloan Kettering Cancer Center in Manhattan, New York in Oral Cancer Reconstruction. She has been on and has sponsored numerous international dental and health missions in Jamaica, Haiti, India, Kenya, and Dominica Republic.

The Dental Spa of Virginia was one of the first Dental Spas worldwide and Dr. Thomas has helped other Dental Spas globally in becoming established. Dr. Thomas created this concept to take the fear out of dentistry and to transform the traditional ideas and perceptions of dentistry into a pleasant experience. Our Dental Spa concept was featured on the front page of the Business section of The Washington Post in May 2007 for the unique services that it gives.

Dr. Thomas is a Fellow in Sedation Dentistry, a member of the American Dental Associations, the Academy of General Dentistry, the Virginia Dental Association, the Northern Virginia Dental Society, the American Orthodontic Society, the Dental Organization of Conscious Sedation, and
the Howard Alumni Association.

In the community, she has been just as active. Dr. Thomas has received awards for the countless years of service to others and for the philanthropic deeds that she renders. These awards includes the Prince William County Human Rights Recipient 2018, from the Human Right Commissioner with a Congressional record in her name signed by Congressman Gerry Connally, a Four year scholarship was given to a high graduate with the honor of being named The Dr. Marv Thomas Economic Empowerment Scholarship given by the National Coalition of 100 Black Women, Prince William County, The Dale City Civic Award for Business of the year 2015 given by the late County Supervisor John Jenkins, the Bigger and Best Business Award given by Phi Beta Sigma 2018, The Dale City Multi-cultural Best Business Award in 2014, the living History Maker Award in the area of medicine given by Mount Zion Baptist Church in Arlington, Virginia in 2017, and the Prince William Best Dentist Award 2018 given by Insider Inova to name a few. She is an active member of Alpha Kappa Alpha Sorority, Incorporated, Psi Psi Omega Chapter, The National Coalition of 100 Black Women, Prince William County, and First Mount Zion Baptist Church. She spends her free time traveling, enjoying history, art and interior design with Rod and her poochies Dolce and Gabbana.
---
Dr. Rifhat Khan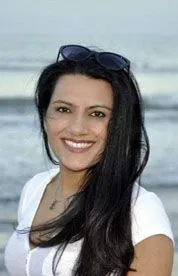 Introducing Dr. Rifhat Khan. Dr. Khan completed her undergraduate studies at George Mason University, earning a B.S. in Biology with honors. Later, she earned a Doctorate in Dental Surgery from Howard University, College of Dentistry, where she was the recipient of the Fixed Prosthodontists Award along with many other accolades. Following dental school, Dr. Khan received advanced studies through the completion of a General Practice Residency at Morristown Hospital in Morristown, New Jersey. Dr. Khan's immense love of dentistry allows her to enjoy work everyday. At the Dental Spa, she enjoys the pampering while restoring smiles and function environment. She says..."our patients are more relaxed therefore are easier for the dentist to render optimal dentistry!"
For leisure, Dr. Khan enjoys spending time with her family, traveling, photography, and watching sports. She loves adventures and might be on a spontaneous trip anywhere in the U.S. on her days off. She is married with two beautiful children.
---
Dr. Mohamed Elgazzar
Dr. Elgazzar's career in dentistry started in Egypt at Cairo University. In 1999, he moved to Connecticut and did postgraduate studies at Yale University's Waterbury Hospital. After completing his studies, he later went to Boston University where he worked as a clinical instructor. Dr. Elgazzar did additional post graduate studies with Dawson Academy in TMJ therapy and Cosmetic dentistry. He obtain his implant fellowship from California Implant Dental Institute and the University of Las Vegas. Dr. Elgazzar is passionate about dentistry and is well traveled to study dentistry. His passion is seen in his chair side patient care and the dental work. He says "being a dentist of the Dental Spa inspires my passion even more with all the modern technology that the office has!" In Dr. Elgazzar spare time, he spends it with his wife and five daughters.
---
Dr. Khalefa
Dr. Khalefa grew up in northern Virginia, and received her Bachelor of Science in Biology and Doctor of Dental Surgery degrees at Virginia Commonwealth University. She then completed her General Practice Residency at Carilion Clinic in Roanoke, Virginia. She is dedicated to her patients and improving their oral health and overall well-being. She loves traveling, cooking, hiking, and spending time with her family.


---
Shahla Salihi, RDH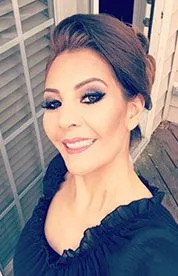 Shahla Salihi, RDH has been with the Dental Spa since 2006. She is our Registered Dental Hygienist. Shahla is always willing to go the extra mile with ensuring our patients know the importance of a healthy smile. Shahla has received advanced training in Advanced Periodontics, Invisalign, OSHA and Basic Life Support. She is married and has 3 kids and a very large extended family. Shahla cares about people and represents it in her chairside patient care
---
Jasvir Tiwana, RDH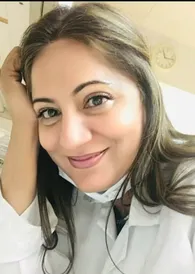 Jasvir started her dental career at The Dental Spa as a dental assistant intern. She is now a Registered Dental Hygienist many years later. Jasvir says that The Dental Spa early in her career propelled her to want to learn and do more. As you meet Jasvir, she is all SMILES. Her approach to dentistry is patient first. In her operatory, you will feel the Zen and relaxed environment, as she performs treatment.
---
Tigist also started her career as a dental assistant in general dentisty. She is now a Registered Dental Hygienist. Tigist has been a temp hygienist for many years with The Dental Spa. In Augusts she joined our team full time. Tigist gets rave reviews for her excellent chairside customer service and treatment. She adamant about maintaining strong Covid 19 pandemic safety protocols throughout the practice. We are proud to have her onboard.
---
Starr Canada,

CDA
Starr is not only our lead Spa Assistant's name, but her daily walk at The Dental Spa is also stellar. Starr can be found assisting in the back office suites or at the front desk. She leads assisting in our office efficiency. She has advanced dental training in traditional Orthodontics, Sedation Dentistry, Dental Sleep Appliances, Invisalign, CBCT imaging and many other areas of general dentistry. She is wife and a mom of two. In her spare time, she is active in being a STAR at home too.
---
Jennifer Dillard, CDA
Jennifer joined is an essential part of the Dental Spa. Her chair side care is exceptional. She is also skilled in the esthetics of dentistry and enjoys seeing confidence returns back to patients once their smiles are perfected. She is a native of North Carolina, where southern charm is second nature to her as well. When not at the office working, Jenny spends her time enjoying nature, cooking, and taking care of her Father.
---
Katherine Panamero -Spa Coordinator
At your first call to the Dental Spa, the voice which greets you most likely belongs to Katherine. She will possibly also be the first face you see as you enter the Spa Experience. Katherine has dental office experience before joining The Dental Spa, but became even more captivated about dentistry with The Dental Spa culture and our patient relations. So call and make an appointment today and allow Katherine to coordinate your next dental experience with us.
---
Kenia Panameno - Spa Coordinator
Kenia is our Spa Coordinator/Human Resource Director. She ensures at the end of your appointment that everything was beyond satisfactory. Kenia partners with Katherine to coordinate appointments, insurances and finances as needed. If there is ever a concern not answered, Kenia will assist you to the appropriate resolution.
---
2018 Accomplishments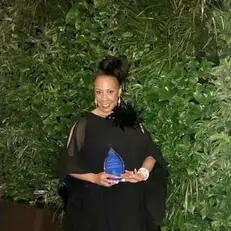 The Dental Spa won the Prince William County Bigger and Better Business Award 2018 from Phi Beta Sigma Fraternity.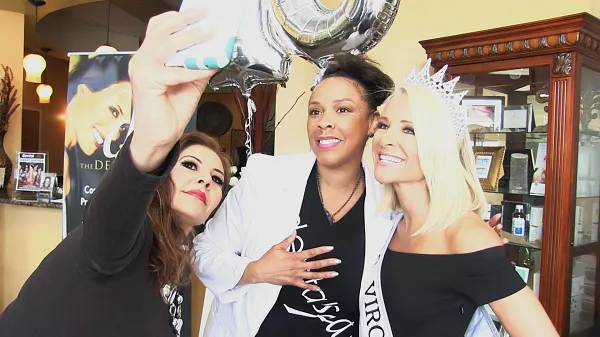 Last year, we celebrated our Sweet 16 Anniversary with Mrs. Virginia Jatana Jackson.